12 unique photos taken in Antarctica, 3D photo zone, two-meter sub-Antarctic penguin and polar artifacts – on December 19, 2019, the exhibition "Ukraine in Antarctica: the 200th anniversary of the discovering of the continent" opened at Boryspil International Airport. The exhibition is organized by the Ministry of Education and Science of Ukraine and the National Antarctic Scientific Center.
The exhibition will work at the airport until January 12, 2020. Afterwards the exposition is planned to be placed in other locations throughout the "Antarctic" year.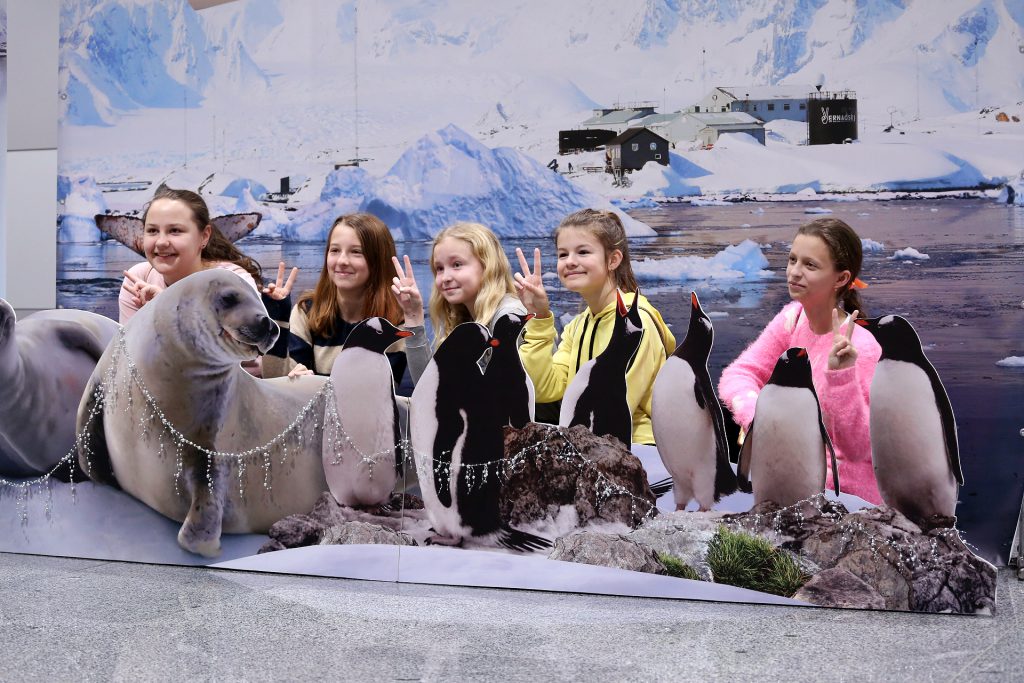 Most of the photos were taken by polar explorers, who are currently at Ukrainian Antarctic Akademik Vernadsky station – the expedition leader Ihor Dykyy, meteorologist Oleksandr Zulas, biologist Oksana Savenko. Also the works of Ukrainian polar explorers – Yuriy Shepeta, Andriy Utyevskiy, Dmytro Shmyrov were used.
According to the Minister of Education and Science Hanna Novosad, the main idea of the exhibition is to show the work of our scientists in Antarctica, and therefore to motivate young people to their own research career.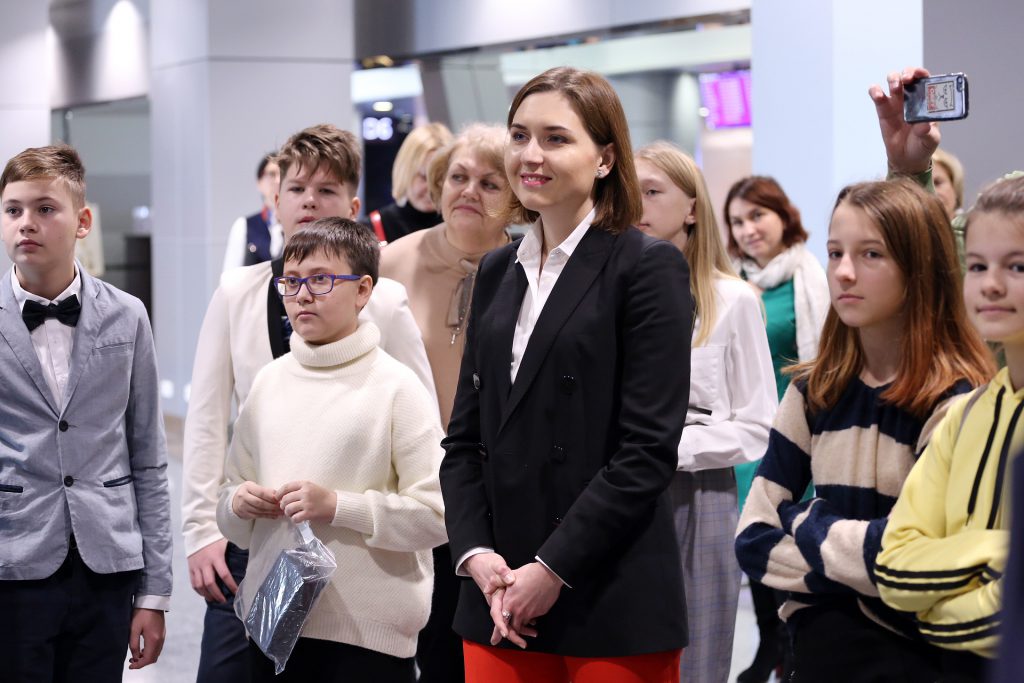 "It is good that the Internet connection from our station has become so fast that now we can receive online a lot of new information from our polar explorers. In previous years we would have been waiting for these photos on a disk or a flash drive. Although this exhibition is dedicated to the 200th anniversary of the discovery of Antarctica, it is not about the past but about the future of Ukrainian research", – explained the Director of the National Antarctic Scientific Center Evgen Dykyi.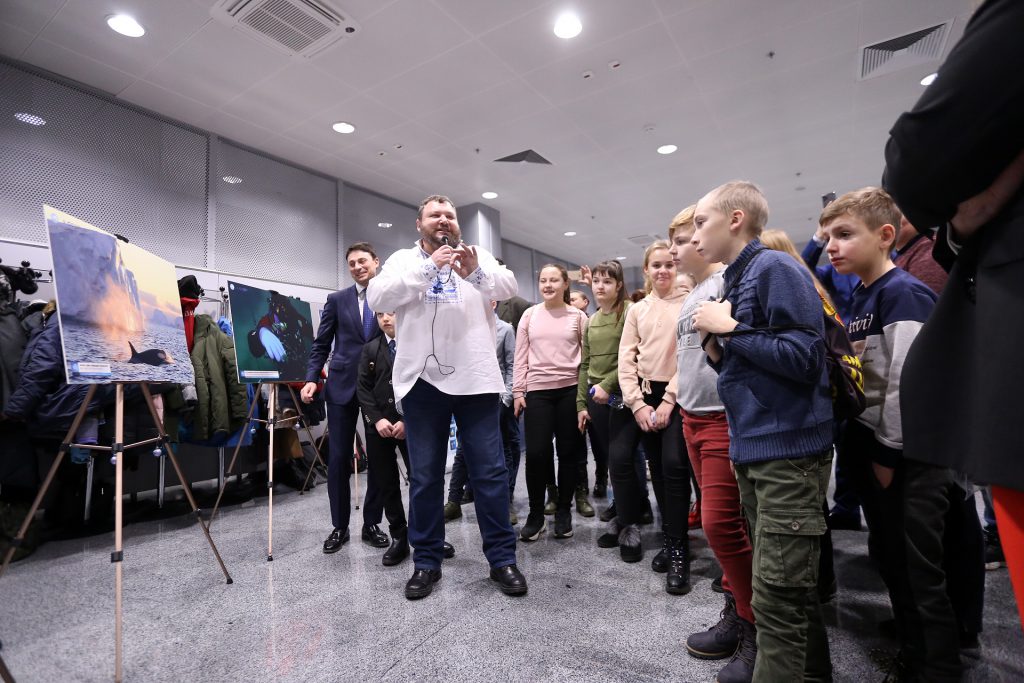 The opening of the exhibition was attended by schoolchildren of Boryspil schools, for which a quiz was organized. For the correct answers, the schoolchildren received from the Minister toy penguins. Also, all children have received sweet gifts from the National Antarctic Scientific Center and Boryspil Airport.
Photo: the press service of the Ministry of Education and Science of Ukraine.