Congratulations on the page of the State Institution
National Antarctic Scientific Center of Ukraine (NASC)!
Ukraine is one of the 30 countries in the world, which has its permanent station in Antarctica, which operates all year round – Akademik  Vernadsky. This allows conducting a range of polar studies that make it possible to understand and predict global climate change.
Ukraine has specialists in all fields of polar research. There are both specialists with twenty or even more years of experience and scientific youth armed with new methods among them.
NASC is actively cooperating with the international Antarctic community and also widely popularizes Antarctica.
Discover the mysterious Antarctica with us!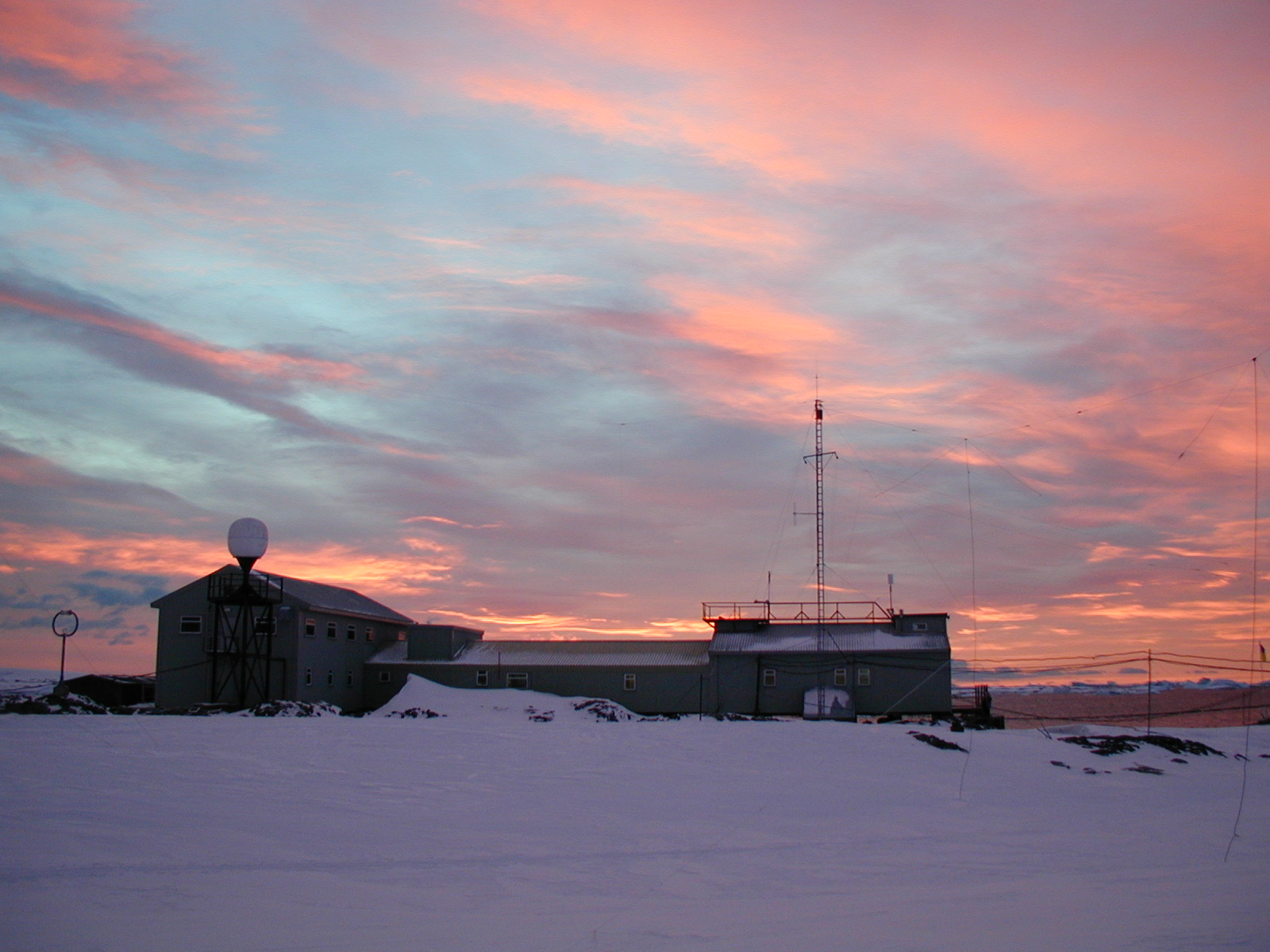 The submission of documents for participation in XXIV Ukrainian Antarctic expedition has ended. All the necessary documents were submitted by a total of 178 people including…
Interesting to know:
6 facts about Antarctica
The official date of the discovery of Antarctica as a continent - December 28, 1820. On this day, Bellingshausen and Lazarev expedition approached Antarctica at 69°21'28 "north latitude and 2°14'50" east longitude. This date – 28th of January is being celebrated till now.
The total share of Antarctica is 10% of total main land of the Planet and equal to 22 areas of Ukraine.
Ukrainian Anton Omelchenko took part if the first expedition to the Southern pole under the leadership of Robert Skott in 1991. When the expedition reached the pole, Anton using horses led it to the middle of shelf ice of Ross. As far as the horses could not go further, Omelchenko returned with them to the base. The whole dangerous trip took more than a year. Unfortunately, Skott and his five colleagues died. Those members of the expeditions, who were left at the bank and survive, were considered as heroes. Surname of Omelchenko and other travelers were included into the list of members of Royal Geographic Society of United Kingdom. Anton got an award from the hands of British Queen. This was a medal, produced to commemorate the deed of the pathfinders in Antarctica and life-long pension. His descendants followed him – his grandchild, who lives in Poltava region, spent one winter at the Antarctic base "Academician Vernadsky".
Antarctica has a phone number +682 as well as the flag (white continent on a blue background) - but neither the institution of citizenship nor the government has, as there is no permanent population.
Ukraine is one of 30 countries in the world, who has its year-round station in Antartics called "Academician Vernadsky". It is located in Galindez island.
Ukraine conducts regular monitoring in Antarctica since 1996 and some parameters of climate and air are being measured for the longest period in the whole Antarctica – since 1940 – 60s.
There is no permanent population in Antarctica. The only people, who live there for some time are scientists. In summer, the number of scientists and supporting personal at the whole continent reach to around 5,000 people, whereas in winter there are not more than 1000 people.
Antarctica is the best place for search for meteorites. Meteorites, which fall into Antarctic ice cover, got preserved better than in any other place at the Earth.
Antarctica is the best place for search for meteorites. Meteorites, which fall into Antarctic ice cover, got preserved better than in any other place at the Earth.
Antarctica is the only place in the Earth, where Imperator penguins can be found. They are the highest and the biggest out of all penguins and the only specie, who mate during Antarctic winter.
There are few terrestrial animals in Antarctica. Here there are no flying insects due to extreme winds. This is the only continent, where there is no local ant species.
Around 90% of world ice is concentrated in Antarctica. The average thickness of the ice at the continent is around 2133 m. If all ice of Antartica will melt, the sea level will raise for 61 m.
The former name of the Antarctic station "Academician Vernadsky" is "Faraday" and it was founded by British. In February 1996 for the symbolic payment in one pound, the station was officially transferred to Ukraine by British Antarctic Service and renamed into "Academician Vernadsky". It was done due to huge support from the side of the Ukrainian ambassador in London, Academician-biologist Sergiy Komisarenko. So Ukraine returned into the "club" of Antarctic states (first its researches were done in frame of the Soviet Union).
On 22nd of June, Antarctic researchers in the whole world celebrate Midwinter. The obligatory element for Ukrainian polar scientists became swimming in Antarctic extreme cold water. After this, every new comer gets an official certification and the right to be called a real polar researcher. Besides, different sport competitions are conducted in this day: chests, darts, billiard, football, biathlon, tug-of-war etc.
Antarctic Treaty is an international agreement, aimed to ensure conduction of scientific research and piece at the Continent. It was signed in 1959, entered in force in 1961. In 1991 it was agreed to prohibit for 50 years any ore extraction in Antarctica. Ukraine is one of 29 states with the highest consultative status with right to vote and right of veto during decision-making at annual summits of Antarctic Treaty (in total, the Treaty unites 47 states).
Ukrainian year-round team includes 12 specialists. Among them are scientists (meteorologists, biologists, geophysics) and supporting team (doctor, cook, IT specialists, diesel specialist).
British experts Joel Harryson and Neil Ridley made a list of the best pubs at all continents. In Antarctica, the best bar is Ukrainian pub "Faraday", located at Ukrainian station "Academician Vernadsky". "If you want to go to the most remote bar in the world, it should be small pub "Faraday". It has only 7 seats. But very cozy", the authors mentioned.
Ukrainian polar scientists often say that you either fall in love with wild nature of Antartics and will want to come back there for the rest of the life or want to go back to civilization asap. What happen to you, you will know only when reaching the place.