Participants of the 24th Ukrainian Antarctic Expedition (UAE) returned to Ukraine after almost 13 months of work at Akademik Vernadsky station.  They have arrived at Boryspil Airport today, May 17, 2020, on the evacuation flight from Lisbon. Together with them the members of seasonal team, who worked at the station for three months has returned.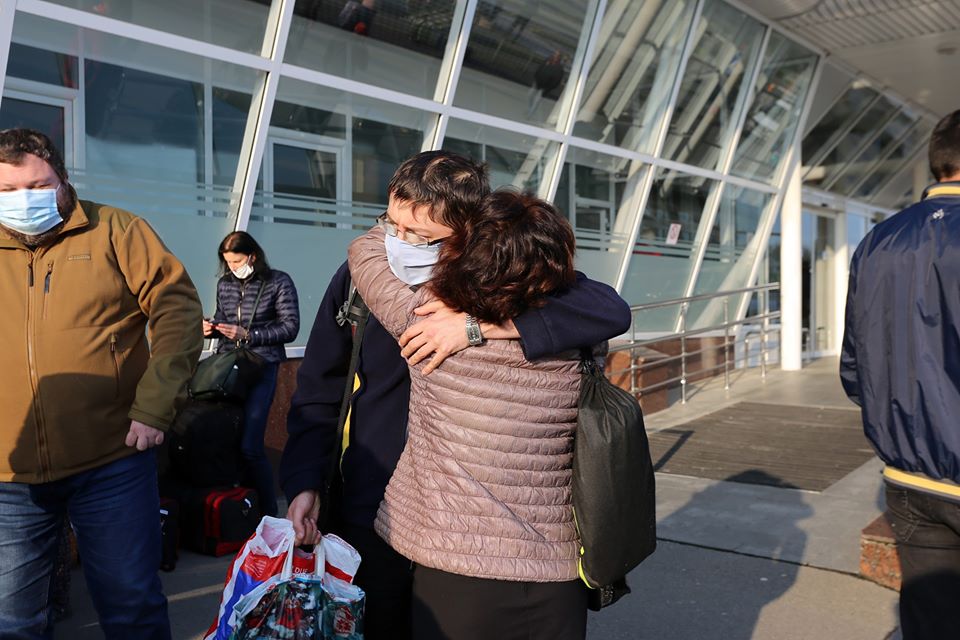 "We worried that under severe quarantine restrictions almost all over the world we would not be able to return our polar explorers home quickly. However, thanks to the work of the NASC team, the embassies of Ukraine in Chile, Brazil and Portugal this issue was resolved.  While a number of other countries were forced to leave their expeditions at the stations until the next year, or even to mothball the stations" – said the NASC Director Evgen Dykyi.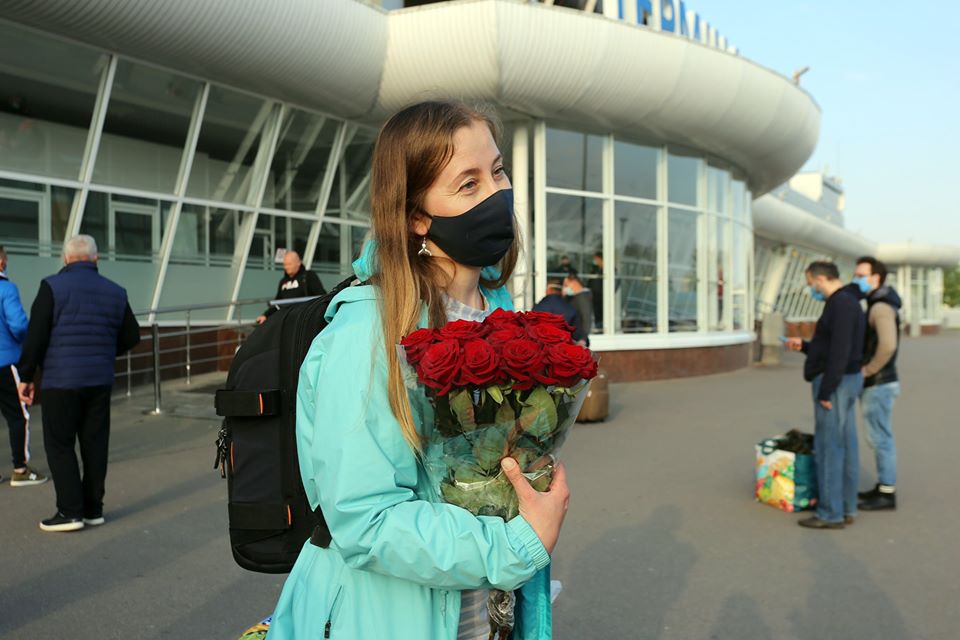 Taking into account the world quarantine restriction, the rotation at Vernadsky station this year has lasted two months – the longest in the history of the station.
All polar explorers who arrived in Ukraine will spend two weeks at home in self-isolation.
In Antarctica the scientists have fulfilled multidisciplinary research including:
– climate change (continuous measurements are carried out since 1947);
– change in sea level, its salinity and temperature;
– state and dynamics of the ozone hole;
– impact of climate change on glaciers and snow accumulation in the region;
– the space weather (solar activity, magnetic storms, giant thunderstorms in the upper atmosphere, etc.);
– state of the near-Earth plasma;
– rocks;
– state of glaciers;
– Antarctic microorganisms (bacteria, yeast, mycelial fungi);
– flora (in particular, the only flowers in Antarctica – Colobantus and Deschampsia Antarctica, Antarctic mosses andlichens;
– nesting of kelp gulls and skuas;
– populations of Gentoo and Adelie penguins as an indicator of the state of krill stocks in the Southern Ocean.
– whale populations (including method of photo-identification);
– Antarctic soils composition.
"Both wintering and seasonal teams have brilliantly coped with their tasks. The data received are of great importance not only for Ukrainian but for the world science also. The samples brought will be processed in many university and academic laboratories for the whole next year", – Evgen Dykyi said.