On December 24, 2022, the flagship of the Ukrainian research fleet, ice-class RV Noosfera, left Cape Town (South Africa) for Antarctica. This is it second Antarctic season under the blue and yellow flag. The captain of the ship as last time is Pavlo Panasyuk.
The current expedition is a joint Ukrainian-Polish one and is financed mainly by the Polish Antarctic Program (which is very helpful for us in the context of a budget reduced due to the full-scale war). So first, the Noosfera will go to Arctowski Polish Antarctic station located on King George Island.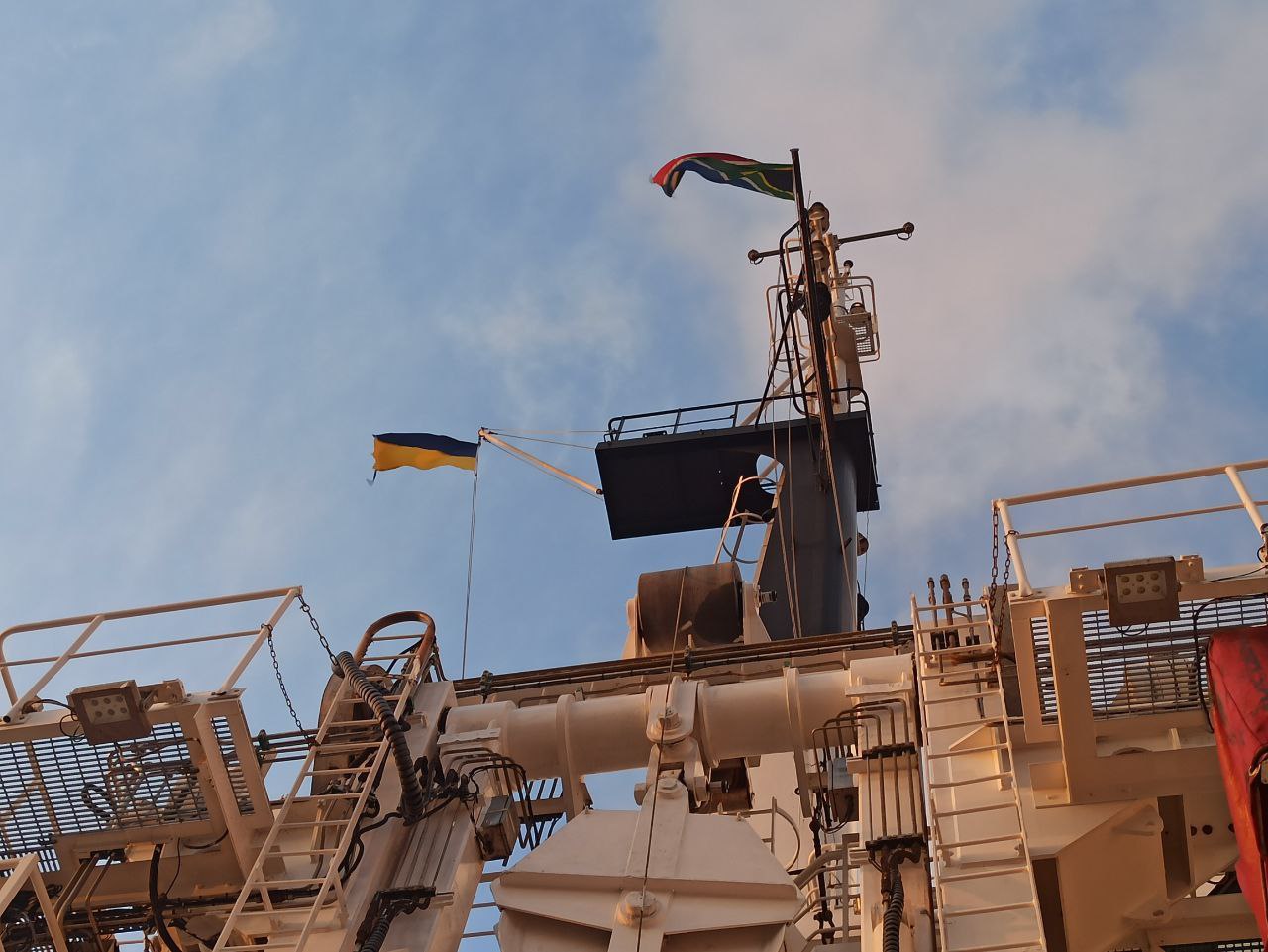 Then the vessel will deliver the cargo and the Ukrainian team of technical specialists to our Akademik Vernadsky station. Despite all the difficulties, these specialists have to complete the started modernization of the station's infrastructure. This season, the plans include replacing the heating system, arranging a new boat storage area, grounding the diesel and main building of the station, as well as a number of other urgent works necessary for a successful 28th UAE wintering.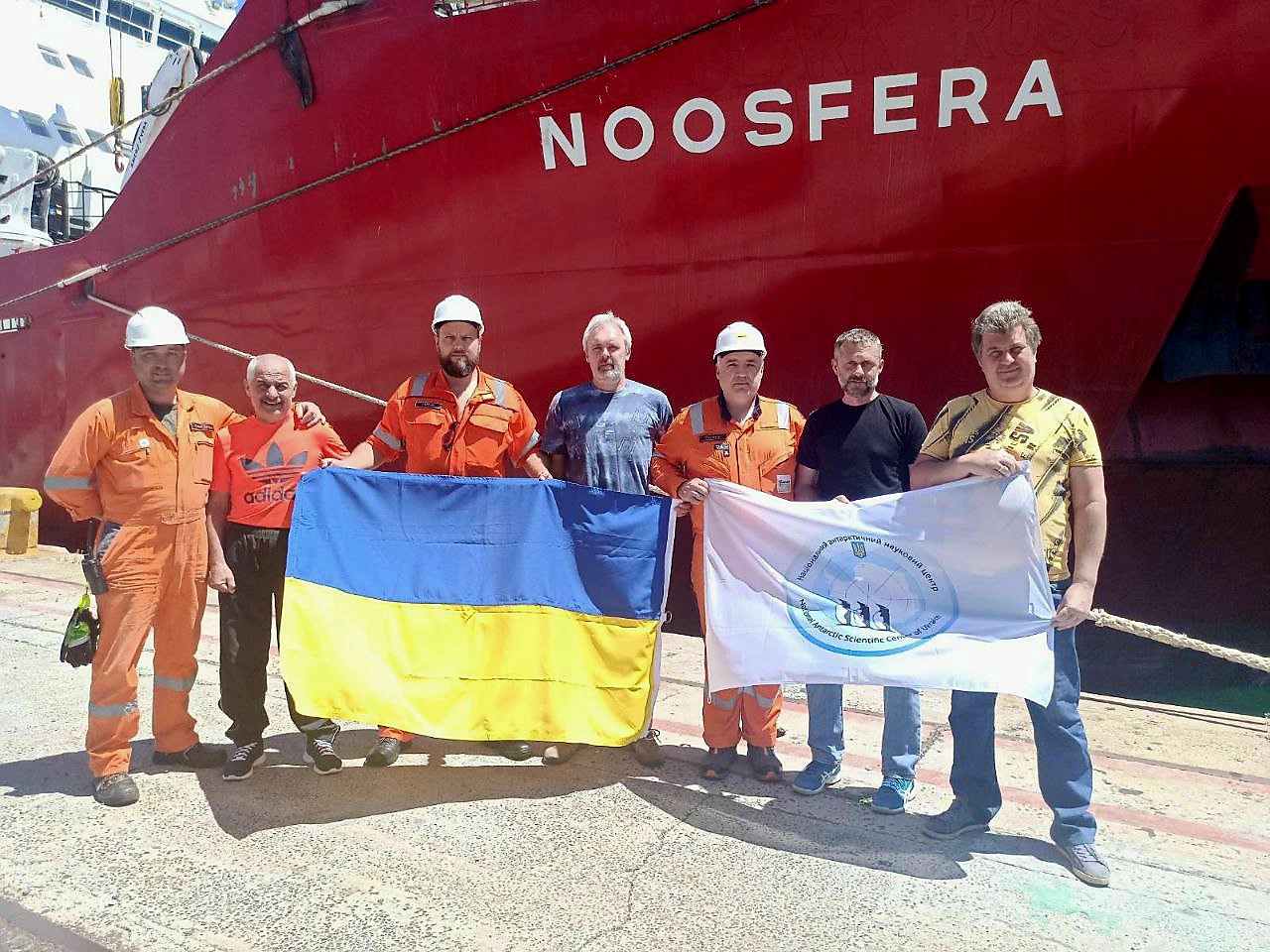 The vessel has a long road through the Atlantic and Southern oceans ahead of it. It is expected that the Noosfera will reach Vernadsky by the end of January next year.
By the way, the Noosfera is going to Antarctica with a large trident on board (size 1.25 m by 1.05 m). Two small State Emblems of Ukraine were installed this autumn under the command of Captain Oleksandr Hryshko during the repair and preparation of the vessel for the Antarctic voyage. Our symbols took an honorable place – on false pipes on both sides of the vessel.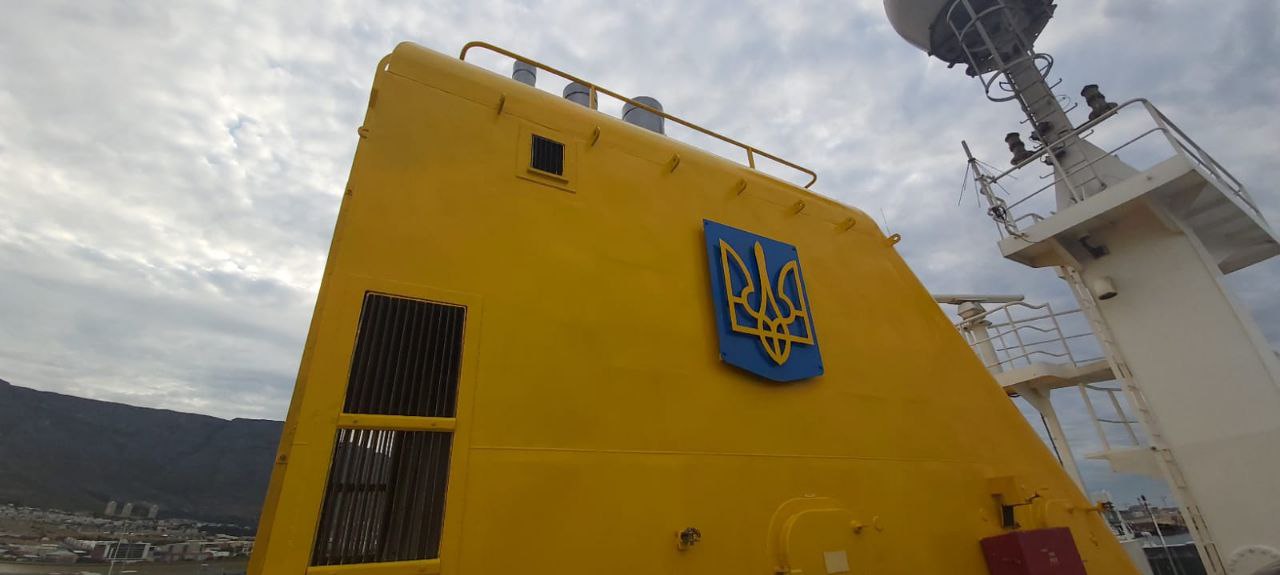 The world must see our invincibility and confidence in Victory everywhere, even among icebergs and eternal snows. Everything will be Ukraine!
We remind you that from the end of January to the end of May 2022, the first Antarctic season of the RV Noosfera took place. Our flagship had successfully provided for the rotation of winterers at the Ukrainian Akademik Vernadsky station and at the Arctowski Polish station and the conduct of unique research of the Southern Ocean. More about that here.