How to minimize the tourist impact on the Argentine islands area – one of the most visited sites in Antarctica, where Ukrainian Antarctic Akademik Vernadsky station is located? This is pointed out in a scientific paper by researchers from the National Antarctic Scientific Center and the National University "Kyiv-Mohyla Academy", published in the latest issue of the Ukrainian Antarctic Journal (№ 1 (2021)).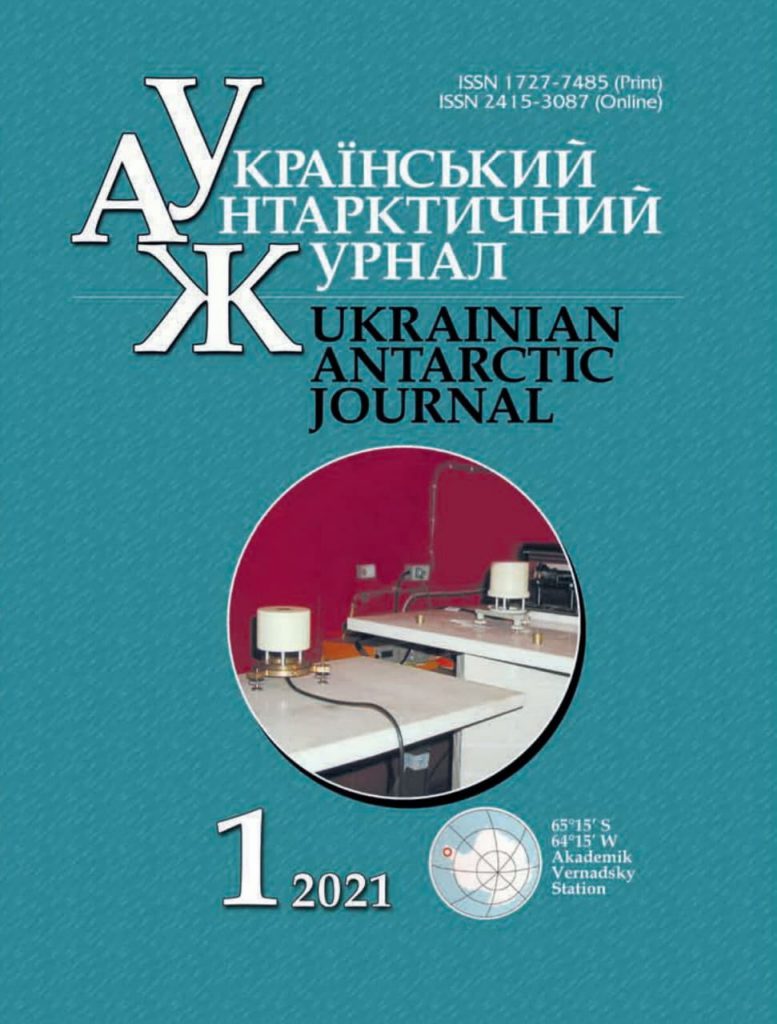 "Now, due to the COVID-19 pandemic, Antarctica is closed to tourists, but since 2010 their number has been growing steadily, only our station has been visited by up to 4,000 guests in the short Antarctic summer. Even despite the strict requirements for the behavior of people on the continent, the "tourism boom" increases the risk of impact on the protected nature of the Antarctic region. And since after the end of the pandemic, we again expect the return of tourists, one of the studies was focused on how to reduce their impact in our region", – said the co-author of the article, Head of NASC Biological Department, Doctor of Biological Sciences Ivan Parnikoza.
Scientists note that the Argentine Islands are in the TOP 20 most visited sites in Antarctica. They are known for wildlife, rich vegetation (of course, by strict Antarctic standards), spectacular views and one of the oldest Antarctic research stations – the Ukrainian Antarctic Akademik Vernadsky station. But previously no measures have been developed to minimize the impact of tourism on unique ecosystems of this region.
Thus, the scientists first determined the central values of this site and identified those key features that can be opened for tourists, since it was necessary to find out how to combine the possibility of viewing these natural "pearls" by tourists with the need to protect them.
So, draft Visitor Site Guidelines for central Argentine islands was prepared. The document, in particular, contains the most important requirement – the number of visitors. According to researchers, the maximum number of visitors should be 36 at any time and 270 per day, not counting passengers of yachts. Though the number of yachts visiting the site should be limited to three yachts per day.
To reduce the tourist load at the station itself and at the same time to concentrate tourists in the studied region, two tourist trails: one for Galindez Island (where Akademik Vernadsky station is located), the other — the existing trail for Winter Island (where the historic building of British Base F, known as Wordie House is located) are proposed in the paper.
You can read the full paper here.
The entire new issue of the Ukrainian Antarctic Journal is available at this link.
In addition to the mentioned work, the journal has published other scientific papers on meteorological, geophysical, geological and biological research in Antarctica.
Photo by Viktoriia Ivanets, 2019.